Hand Sanitizer
Due to the nationwide shortage, we have begun manufacturing liquid hand sanitizer.  Our formula is WHO & FDA approved and available for distribution in bulk.
Product features:
Contains 80% ethyl alcohol,
ensuring efficacy against COVID-19
Pourable liquid, suitable for pumps
Clear, bright appearance
Bulk packaging (drums and totes)
For more information, please contact Rita Crosswhite:  rita@seydel.com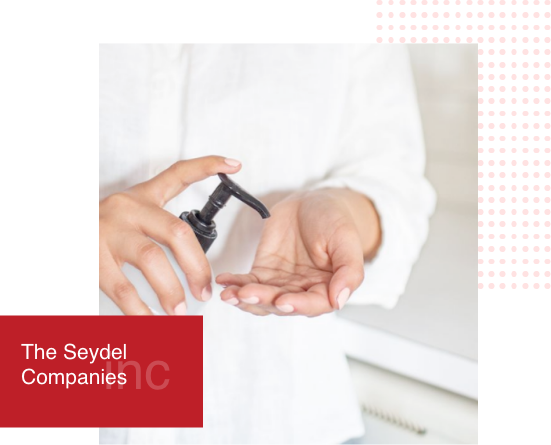 "Our decision to manufacture hand sanitizer to help with the nationwide shortage was easy – we had the right equipment and a dedicated team already in place. While it is a big departure from our traditional product lines, we've been able to quickly pivot to produce a highly effective, safe and FDA approved product in just a matter of days."
Scott Seydel Jr.
President & CEO
ISO 9001:2015 certified production plants set industry standards for quality, reliability, and efficiency.