Everyone at Seydel International has a stake in the success of each licensed partner. Under an exclusive partnership agreement, an individual or company becomes the sole agent for the sale and distribution of a particular product or products within a given geographical area. In some cases, our entire line will be represented by one licensed partner. In other cases, one licensed partner may sell our textile sizing blends, for example, while another markets our polyester resin technology.
We provide our licensed partners with all the information, materials and hands-on assistance they want and need. Twice a year, we conduct training seminars at our corporate headquarters to update our licensed partners on new product lines and provide them a platform to exchange ideas and share with one another their knowledge of processing technology and the international marketplace.
If you are interested in locating a Licensed Partner, or becoming a Licensed Partner of The Seydel Companies, please contact Linda Scoggins: linda@seydel.com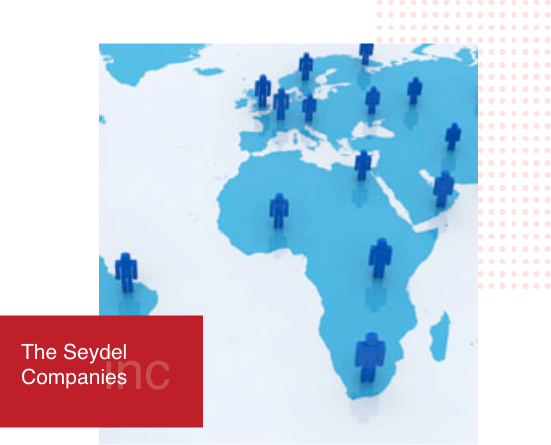 2015 ISO certified production plants set industry standards for quality, reliability, and efficiency.