About The Seydel Companies
Since 1907, Seydel has developed, manufactured and marketed specialty chemicals for the textile & apparel, paper & packaging, personal care, agricultural, and metalworking industries. We also provide toll-manufacturing, technical laboratory and warehousing services at our production facilities in Georgia and North Carolina.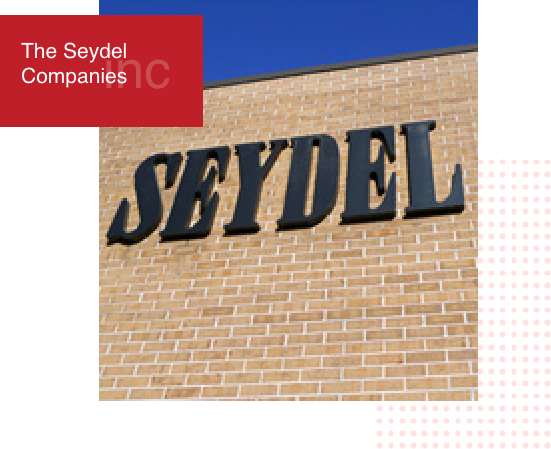 1907 Herman and Paul Seydel immigrate to the United States from Brussels, Belgium and form Seydel Chemical.
1923 Seydel Chemical moves from New Jersey to Alanta, GA.
1924 Vasser Woolley partners with the brothers, and company is renamed The Seydel-Woolley Company.
1935 Paul B. Seydel's oldest son, Paul V. Seydel joins the family business as a research scientist.
1938 Paul B. Seydel's younger son, John R. Seydel, joins Seydel Woolley as a lab chemist.
1969 John R. Seydel's son, Scott Seydel, establishes Seydel International, and the company expands to overseas markets.
1985 The John R. Seydel manufacturing plant is constructed to increase production capacity.
1996 The Seydel Companies acquires The Chemol Company and expands product line to include oleochemicals.
2010 Scott Seydel's son, Scott O. Seydel, joins The Seydel Companies, marking the 4th generation.
ISO 9001:2015 certified production plants set industry standards for quality, reliability, and efficiency.