Chemol Company, Inc.
The Chemol Company is leading supplier of paper and corrugated coatings, lubricants, and ingredients used in everyday personal care and cosmetic products.
Formed in 1959 as the chemical division of Carolina By-Products (a Greensboro, NC rendering and recycling company), Chemol remains a trusted supplier and subject matter expert for oleochemicals and other bioproducts. It also offers toll-manufacturing services to a variety of manufactures across multiple industries.
Chemol's early products consisted of biodegradable and saponifiable compounds used as lubricants and plasticizers based on hydrogenated vegetable and animal oils which are used as components in textile sizing compounds. In the late 60's, Chemol began producing methyl esters for use in metalworking fluids.
Over the years, a belt flaker and prilling tower were added to provide product in solid form. Additional hydrogenated products, fatty acid esters, and other specialty oleochemicals such as canola oil, fish oil, poultry grease, corn oil and jojoba were added to expand into personal care products, animal nutrition, leather processing, and agriculture.
Just before being acquired by The Seydel Companies in 1996, Chemol produced the first commercial volumes of biodiesel from soybean oil. Since then, Chemol has led additional advances in global efforts to reduce our dependence on petroleum through the use of bioproducts. For example, Chemol is a leading supplier of paper coatings that replace paraffin wax in corrugated board. These coatings are made from natural fats and oils, and result in products that are fully recyclable.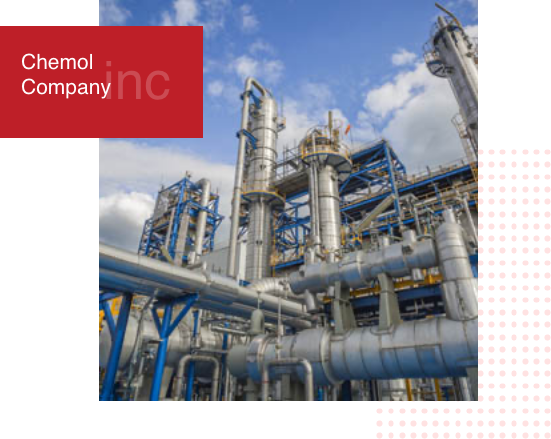 ISO 9001:2015 certified production plants set industry standards for quality, reliability, and efficiency.