Our Facilities
The Seydel Companies operate from two facilities totaling approximately 95,000 square feet. Each facility has its own production, warehouse, state-of-the-art laboratories, and office space. The manufacturing plants of each facility are ISO 9001:2015 certified and have direct access to major rail lines and interstate highways. Both are strategically located in the southeastern United States and offer toll-manufacturing services.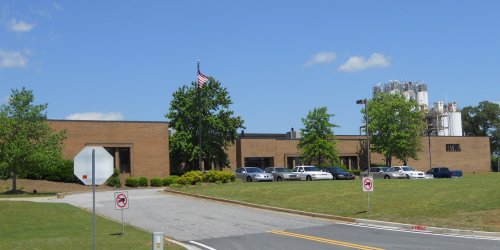 John R. Seydel Manufacturing Plant
The John R. Seydel Manufacturing plant, located 52 miles northeast of Atlanta, GA, serves as the corporate headquarters for The Seydel Companies. The facility was completed in 1988 and named for John Rutherford Seydel, son of the founder and father of Scott Seydel, Sr., the current President & CEO of The Seydel Companies. The JRS Manufacturing plant is equipped with large capacity blenders (liquid and dry), mix tanks, and reactors. With its expansive warehouse, multiple silos and tanks, JRS Manufacturing can store several million pounds of both dry and liquid material.
Chemol Company, Inc.
Located in Greensboro, NC, Chemol Company, Inc. manufactures high quality hydrogenated fats, oils and derivative products such as esters, polyesters, amides, soaps, sulfates and waxes. The current production facility was built in 1974. Since then, there have been numerous upgrades, including the installation of a belt flaker and prilling tower to provide product in solid form. Processing equipment consists of batch reactors, pilot plant, bulk tanks, hydrogenators, distillation columns, evaporators, flakers and a prilling tower. Products are supplied in bulk tank trucks and railcars as well as in packaged forms.
ISO 9001:2015 certified production plants set industry standards for quality, reliability, and efficiency.