Our Philosophy
At Seydel, we follow a philosophy that has guided the Company since its establishment in 1907:
The Seydel trade name must always be associated with quality products, a dedication to customer service, a commitment to our corporate integrity, and a respect for humanity.
We must always strive to earn the loyalty of our clients by participating fully in their efforts to manufacture quality goods profitably and at maximum levels of productivity.
Our products must be safe and environmentally compatible or they may not leave our research laboratories; our suppliers must adhere to the same standards.
The success that we achieve is a tribute to the clients we serve and to the hands and minds of the people who perform that service.
We seek to grow beneficially, logically, and profitably, but only in accordance with the rules and ethics of the communities which nurture us and the industries we serve.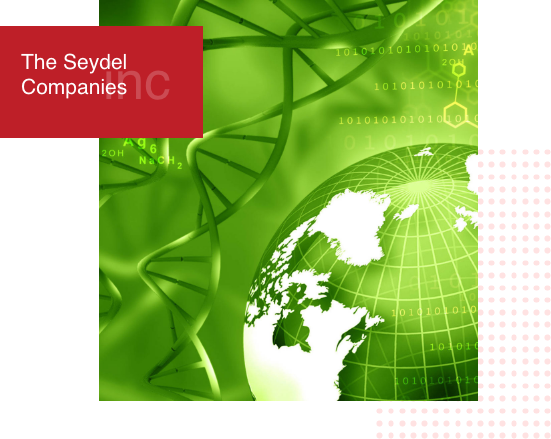 Our philosophy is depicted in our corporate logo, which we refer to as The Seydel Crest. The Seydel Crest symbolizes who we are and what we stand for as a corporate family: The four elements – earth, air, water and fire – are the symbols of our early heritage as chemists.  The dragon symbolizes the strength of purpose and eternal vigilance that characterizes our people and their commitment to our customers.
ISO 9001:2015 certified production plants set industry standards for quality, reliability, and efficiency.