Toll Manufacturing Services
We offer toll manufacturing services at both our Georgia and North Carolina facilities to a wide variety of manufacturers across many industries. Our state-of-the art processing and storage solutions provide unmatched capabilities and our dedicated team of experts ensure that all quality standards are fully met.
Quick Turnaround Time
Quick Turnaround Time
ISO 9001:2015 Certified Manufacturing Facilities
State of the Art Laboratory and QA
100% Customer Satisfaction Rate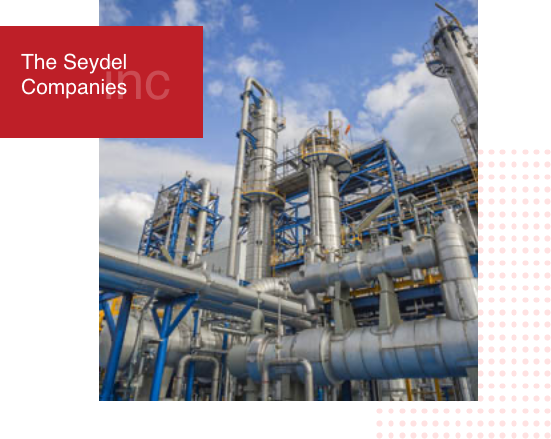 Amidation

Liquid Blending

Dry Blending
Fatty Acids

Hydrogenation

Refining

Distillation

Bleaching

Other Custom Reactions
We also have various chemical finishing capabilities for solids, including flaking and prilling. We use palates, bags, boxes, drums and totes for packaging and materials handling at both facilities.
Each our manufacturing facilities are ISO 9001:2008 certified and have direct access to major rail lines and interstate highways. Most importantly, our experienced team of chemists, laboratory technicians, engineers and plant operators consistently achieve the highest level of quality standards while providing unmatched technical service.
We invite you to explore our capabilities, including: dry processing, dry storage, liquid processing, liquid storage, laboratory and quality assurance, and  research & development.
If you would like more information about our services, please visit the contact us page, or send an email to CustomerService@Seydel.com.
ISO 9001:2015 certified production plants set industry standards for quality, reliability, and efficiency.