At Seydel, we're innovators.   For over 100 years, we've built our business on providing the most effective and efficient solutions for our customers, which is why we continue to invest heavily in research and development.
Our customers, affiliates and even competitors often leverage our research and development capabilities to create new products, processes and procedures, or refine existing ones.  Our laboratory technicians are some of the most experienced in the industry
Currently, we're spearheading  research and development projects for:
Corrugated Paper – adhesives, coatings
Paper packaging – coatings
OSB and Fiberboard – edge sealers, WR coatings, release agents
Textile Finishes
Textile Filament & Spun Size blends
Various agricultural products
Miscellaneous toll services (method development, etc.)
If you'd like to discuss how our research and development services can benefit your business, or would like to schedule a tour of our facilities, please visit the contact us page or send an email to CustomerService@Seydel.com.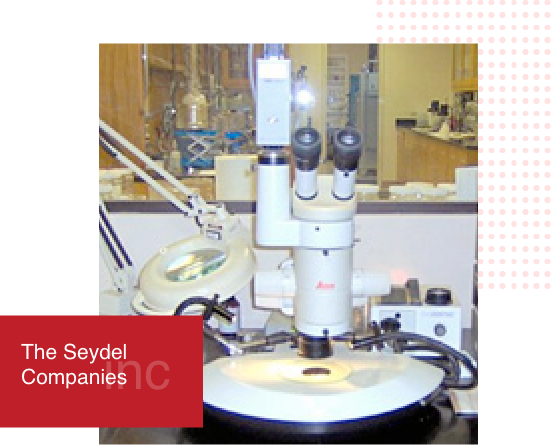 ISO 9001:2015 certified production plants set industry standards for quality, reliability, and efficiency.