History
In the mid-1890's, Herman Seydel began his career with Berlin Analyn Works in Germany supplying chemicals to the European and North America markets. Herman soon realized there was unlimited potential in the United States for textiles and offered to send his brother, Paul B. Seydel, to graduate school if he agreed to help him start a textile chemical company in the US. Paul agreed, and after earning a doctorate in science degree from the University of Brussels, the brothers moved to Atlanta, Georgia and opened Seydel Chemicals in 1907.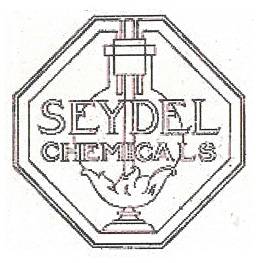 1910
The original Seydel Chemicals logo circa 1910
In 1910, the brothers decided to relocate Seydel Chemicals to New Jersey, due to the prevailing perception that products made in the Southern states were poor in quality. The strategic move allowed Seydel Chemicals to capture the New England market, as well as retain and grow sales in the South. In 1919, after the first World War, Seydel Chemicals bought a section of the US government's Nitro emissions plant in Nitro, West Virgina alongside major textile manufacturers, Monsanto and American Viscose (first synthesized spun rayon). This allowed Seydel Chemicals to broaden and expand its product line, and positioned the company as the premier supplier of textile chemicals in the United States.
1919
Paul B. Seydel, co-founder of Seydel Chemicals, in 1919
In 1923, Paul B. Seydel moved back to Atlanta to start the Seydel-Thomas Company, with his partners Vasser Woolley, Sr. and Sam Thomas. In 1924, Thomas sold his interest to Vasser Woolley, Jr., and the company was renamed Seydel-Woolley & Company. Shortly after, the Great Depression forced Seydel-Woolley to cut pay by 10%, allowing the company to stay afloat while most major competitors went bankrupt. The loss of competitors ultimately worked to Seydel-Woolley's advantage and the company was able to offset all pay reductions with a substantial Christmas bonus – something that was unheard of at the time. With the recession ending, Seydel-Woolley was poised to dominate the US market.
In 1935, Paul B. Seydel's oldest son, Paul V. Seydel graduated from The Georgia Institute of Technology with a Masters degree in Chemical Engineering and would spend the following 3 years working in the Seydel-Woolley laboratories. In 1938, Paul V. Seydel received a Fulbright Scholarship to study in Zurich, Switzerland where he received his Doctorate of Science degree.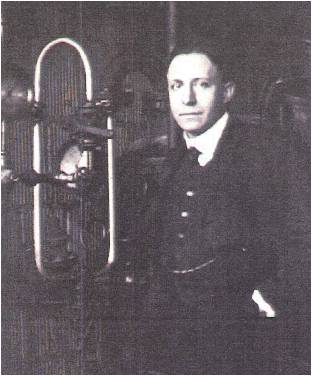 Dr. Paul V. Seydel returned to author Textile Warp Sizing, a renowned industry textbook that was based on the articles written by his father for Cotton Magazine, and with input from his younger brother, John R. Seydel, who had joined Seydel-Woolley in 1938 as the lead Laboratory Chemist. Like his brother, Paul, John R. Seydel had also attended The Georgia Institute of Technology and majored in Chemical Engineering.
In 1935, Paul B. Seydel's oldest son, Paul V. Seydel graduated from The Georgia Institute of Technology with a Masters degree in Chemical Engineering and would spend the following 3 years working in the Seydel-Woolley laboratories. In 1938, Paul V. Seydel received a Fulbright Scholarship to study in Zurich, Switzerland where he received his Doctorate of Science degree.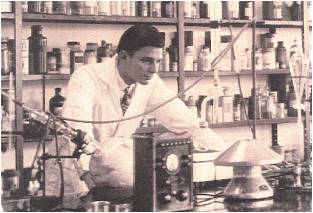 1938
A young, John R. Seydel, working in the Seydel-Woolley laboratories in 1938.
After Paul's return, John R. Seydel transitioned to sales, reporting to Vasser Woolley, Jr. In 1943, John and Paul's father, Paul B. Seydel deceased and Vasser Woolley succeeded him. Vasser Woolley would remain President until 1960, when he sold his ownership to his nephews, John and Paul. By this time, the company had expanded from textile warp sizing, to include textile auxiliary chemicals (oils for Sanforized™ fabrics) and finishing and garment washing, including synthetic detergents.
During the ownership transition, John R. Seydel was named Chief Operating Officer and assumed primary responsibility for running the company, allowing his brother, Paul, and uncle, Vasser, to pursue other interests (although both remained members of the company's Board of Directors). Tragically, in 1962, Vasser Woolley, Jr. was one of 132 passengers killed as the Air France plane that they, and other members of the Atlanta Art Association had chartered, crashed upon takeoff at Orly Field in Paris, France.
1965
John R. Seydel as Chief operating Officer in 1965
Continuing the legacy would come naturally for John R. Seydel. In 1963-1964, in addition to growing sales of core products, John R. Seydel recognized an opportunity to manufacture phosphate ore flotation reagents including defoamers and sulfinated tall oil. Eventually production was expanded to a new plant in Lakeland, Fl. This plant would be financed jointly by Seydel-Woolley and AZ Products Company, and managed by John Seydel's close colleague, Dr. Andres Zvejnieks. In 1972, AZ Products was merged with Seydel-Woolley to form The AZS Corporation. John R. Seydel assumed the role of CFO & Chairman of the Board, while Dr. Zvejnieks became President & CEO.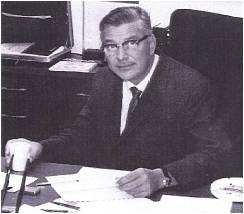 Just prior to the AZS merger, in 1969, the son of John R. Seydel, Scott Seydel, Sr., established Seydel International as an export, licensing, and joint venture investment firm to serve clients in the rapidly expanding global textile centers around the world.
Scott entered into a Master License to utilize the patented and proprietary formulations, manufacturing processes, and applications of AZS Corporation, and entered into similar agreements with other textile and paper chemical companies, including Blackmon-Uhler (disperse, direct, naphthol dyes and aqueous pigments), York Chemical (dye auxiliaries), Ethox Chemical (non-ionic emulsifiers), Bercen Chemical (paper and paper coatings chemicals), Sylvan Chemical [Milliken] (fugitive tints), Amar DyeChem (reactive dyes) and others.
The company and concept were immediately successful. During the 1970's and 1980's, most developing and many developed countries maintained high import tariffs and were easily convinced to erect import restrictions to protect pioneering local industries. Once Seydel established licensed partnerships to manufacture an array of specialty process within a country, the partnership could benefit from  protection against price competitive imports from Europe, Asia or the United States.
By 1978, with 18 licensed partnerships in as many countries*, Seydel International profited from royalty receipts and as the partnerships collectively became major consumers of composite raw materials, Seydel profited through its Cayman based distributing subsidiary the partnership's major global supplier.
While Seydel's Master Licensors focused almost exclusively on U.S. sales and support, Seydel International distributed their products to other export markets .
When in 1980, AZS Corporation was acquired by Toyo Soda (Japan) the buyer found that the Seydel-Woolley textile chemical business was not a good fit and in 1985 they offered to sell the subsidiary to Seydel Companies.
After Scott Seydel acquired Seydel-Woolley, he designed and commissioned one of the first "green specialty chemical production plants" in Pendergrass, Georgia, which was named for his father John R. Seydel, now referred to as the JRS Manufacturing facility.
Under the leadership of his son, Scott Seydel, Sr., The Seydel Companies would continue to flourish both domestically and abroad by maintaining its leadership position in the textile, paper, and packaging industries, with steady focus on resource conservation, and research on the expanded use of renewable resource raw materials and recovered/recycled feedstocks, ranging from natural vegetable oils and waxes to butchery tallows and recovered plastics from beverage bottles.
In 1996, The Seydel Companies acquired Chemol Company, Inc., a well-known processor of hydrogenated animal fats, fatty acid esters, and other specialty oleochemicals. This move broadened The Seydel Companies product line, further strengthening its position in the textile & apparel, paper & packaging, while creating new opportunities in other industries such as personal care products (skin lotions and cosmetics), agriculture (animal nutrition, fertilizers, leather processing) and metalworking (lubricants and fluids for industrial drills, canning operations, sheetworking, etc.) – all with a focus on environmental stewardship through the use of natural fats and oils.
Along with fellow conservationists Ray Anderson, William McDonough, Michael Braungart, Scott Seydel determined during the last decade of the previous century that industrial substitution of nonrenewable raw materials must become a primary focus in product design, and that all manufactured products and packaging must be recyclable into new manufactured products or biodegradable and contributive to composting as soil stabilizers and nutrients. Scott joined Anderson's EcoMafia in 1998 and McDonough and Braungart's GreenBlue Institute Board in 2002 and became a founding member of its Sustainable Packaging Coalition. He then served as Board Chair of the GreenBlue Institute from 2003 until 2010.
During this time, the Seydel Companies helped launch the Atlanta based Chattahoochee Riverkeeper chapter of the national Waterkeeper Alliance by housing the chapter headquarters from its inception in1996 until 2002.
In 1997, Scott Seydel joined the Global Green Board, and in 2002 he was elected Board Chair through several terms until 2012, during which term he launched the Coalition for Resource Recycling in 2007, a business, industry, and municipal leadership group headquartered in New York City that is focused on wasted resource recovery ranging from coffee cups and iced poultry boxes –to- spent carpeting and organic food wastes.
In 2001, Scott Seydel, was elected to the Board of Directors of the National Recycling Coalition, and in 2002, along with Laura and Rutherford Seydel of the Captain Planet Foundation, Scott Vitters of Coca-Cola, and Mike Finley of the Turner Foundation, founded Atlanta Recycles.
In 2003, Mikhail Gorbachev invited Scott Seydel to serve as the American Director on his Green Cross International Board, and Scott continued this service until 2013, when taking the Board Chair for Elemental Impact, an Atlanta based resource recovery nonprofit business and industry coalition.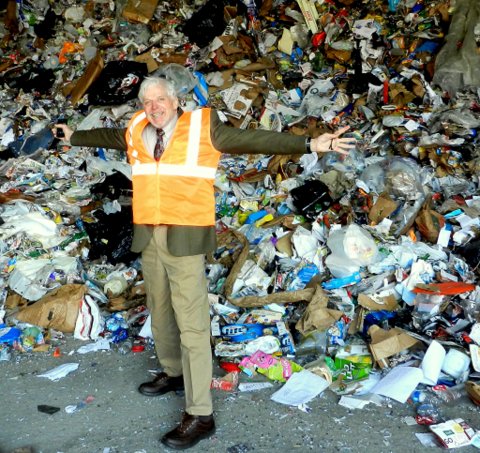 Scott Seydel, Sr. at a recent tour of a Materials Recycling Facility sponsored by Elemental Impact.
Seydel continued its leadership in facilitating environmental stewardship, repeatedly winning the US Environmental Protection Agency's highly prestigious Waste Wise Partner of the Year award. The Company was also the first national winner of the EPA's Climate Change Champion Award and has continually earned local and national awards and recognition for its attention to resource conservation.
The Seydel Companies maintains close affiliations with leading environmental organizations including Global Green, the Coalition for Resource Recovery, the GreenBlue Institute, the Container Recycling Institute, the Cradle-to-Cradle Institute, Atlanta Recycles, the Sustainable Packaging Coalition, Elemental Impact, and The Ocean Exchange.
With its long and esteemed history, its diverse and unique product lines, and its unwavering commitment to its customers, resource conservation, and the environment, The Seydel Companies is recognized around the world as the premier chemical synthesis and formulator of its industry specific specialty process chemicals and is well-poised to enjoy another century of growth.
ISO 9001:2015 certified production plants set industry standards for quality, reliability, and efficiency.